Why furloughing creatives is bonkers!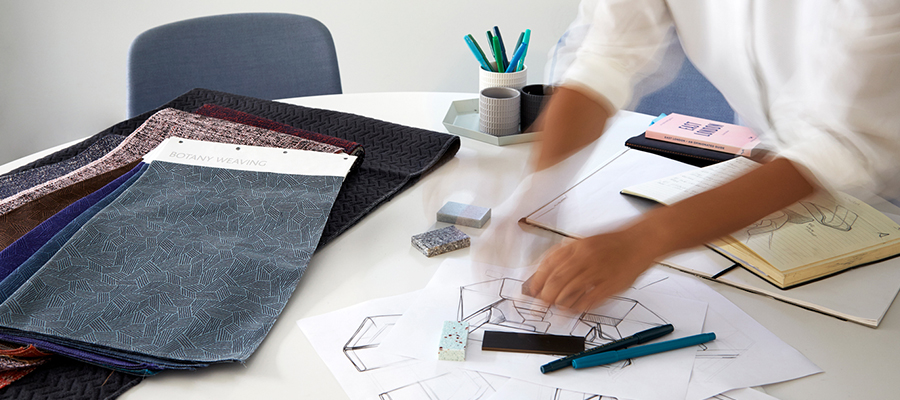 During these long weeks of economic turndown, the furlough scheme, while protecting jobs, is stifling a vast resource of available creativity that could unleash innovation in a way that really enables the economy to blossom.
The lockdown provides a perfect setting for creatives to incubate and harvest some of their greatest ideas, and yet design studios are held back by the fierce restrictions being placed on Furlough by the Government.
If the point of the scheme is to protect jobs, then wouldn't it be better to allow furloughed designers to continue to work, but on projects that do not have a client fee attached? While not directly contributing to company revenue with taxpayer money, this could help the business to be better prepared to come out the other side of the Covid-19 crisis.
Currently there is a cliff edge that the scheme does not address, which is the impact the virus is having on the ability of a company to win enough work and sustain existing contracts during the crisis. Without addressing this, the government is simply moving the goalposts for when redundancy talks inevitably come, because quite simply, there will not be enough work to go around.
In the day job, most design studios are busy working to client deadlines, hurdling milestones and getting the work done. It leaves little slack time for creatives to think out of the box, as people like to call it, about projects that they wouldn't usually have the time to undertake.
In the last week, I was interviewed by a representative from the civil service, who asked me about what I thought the Government could be doing to help the creative industry sector. Deborah Dawton, CEO of the Design Business Association, asked tangerine the same question.
One immediate form of help would be to follow the course of other countries who are also running the furlough scheme and yet allow people to work part-time. A design studio is a team of people, made up of different specialists with particular skills or experience. Furlough one person with a particular skillset and they leave a hole in the creative taskforce. As it stands, a person must be furloughed for at least 3 weeks to qualify for support, and therefore if a company's resourcing requirements change, there are barriers to ensuring the right skills are available.
In addition, why not permit furloughed workers to develop their abilities by not only embarking on additional training but also enabling them to work on conceptual projects, that don't raise income for the business, or attract fees from a client?
Antony Joseph of Joseph Joseph, and Rob Law of Trunki, both worked at tangerine during the early stages in their careers and have gone on to build really successful businesses, in highly competitive sectors. With both businesses being built around inventive ideas for products, that were 'out of the box'.
You can't furlough a creative brain. You don't stop a designer's mind from thinking, generating new ideas, it is in their gene's and not tapping into this resource at this time of unparalleled unknowns is, to be frank, bonkers.
Recessionary times can also be the impetus for inventors, innovators and designers to take the bold leap and look for grant funding or angel investors to help them kick-start the crazy idea that has been lodged in their brain for many years. Shortening the timeline by which funding can be available or providing increased tax breaks to those who reinvest their winnings from past ventures in future one's would be a step in the right direction.
Tangerine has worked for three years with Connido, a UK based start-up that has developed Bluebell, a category leading smart monitoring system for the baby care sector. This system can translate easily into the elder care sector and, when looking for a small grant to fund an initial trial around the evaluation of the existing product, over 2000 applications were submitted.
The imagination, drive and capability to be innovative, deliver long term economic benefit and create jobs really exists in the UK, we just have to do all we can to unleash it.